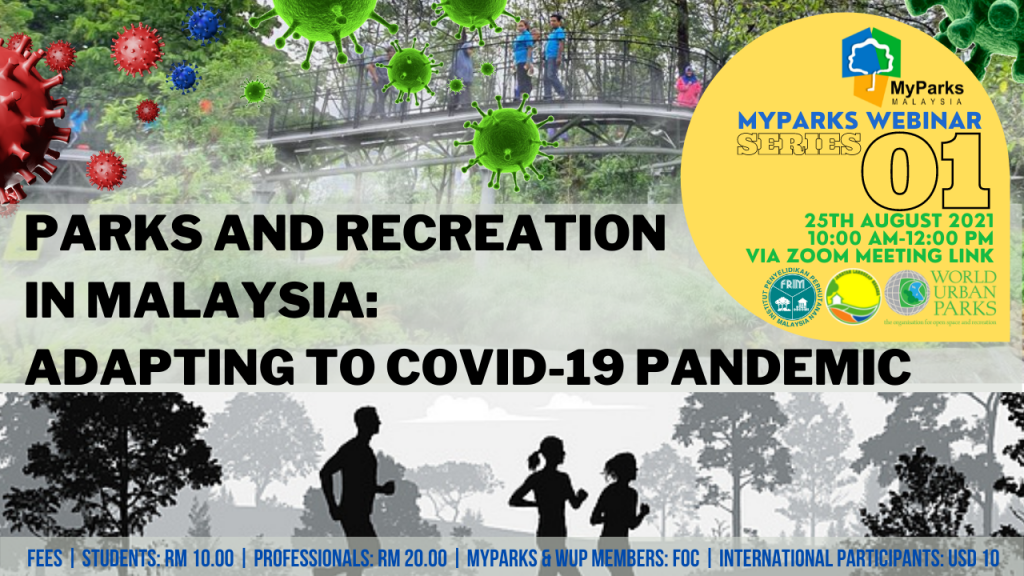 MyParks Webinar Series 01
MyParks Malaysia together with the Forest Research Institute Malaysia (FRIM) and the National Landscape Department (JLN) is hosting a webinar on "Parks And Recreation in Malaysia: Adapting to Covid-19 Pandemic". This national webinar is meant to provide a platform for park management personnel from federal, state and local authorities to share their experiences and challenges during covid pandemic with the public.

We are excited to host the MyParks Webinar Series 01 with virtual seminar experience brought to you on a single platform to discuss the role of parks at easing the impact of Covid-19 pandemic. The webinar will cover topics on how to keep parks safely opened to the public through adherence to standards operating procedures recommended by the Ministry of Health Malaysia, Centers for Disease Control and Prevention and the World Health Organization.

Please join us for this important event. The webinar is limited to 300 participants only. You would need to register to join the webinar early. To register and save your seat, please click here and feel free to share it with your friends.
See you there.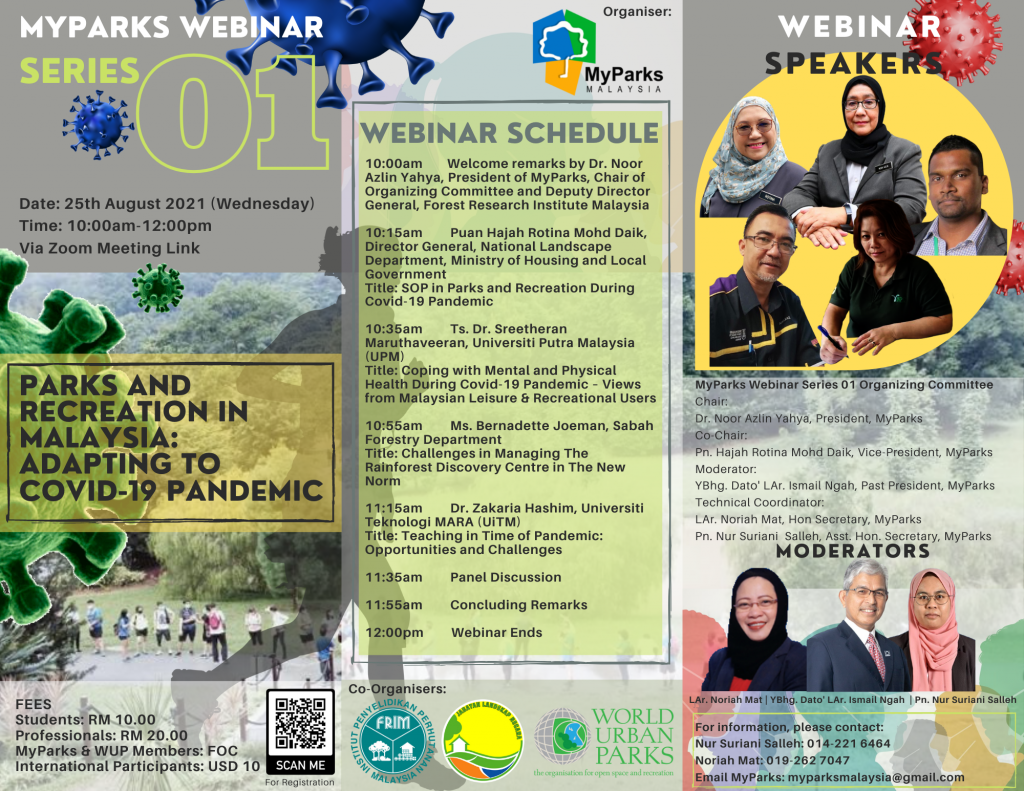 Click Registration Form